Hey guys! I'm Viola on Radioimmaginaria's website! Some days ago, while I was taking a break from the nightmare of my studies, I was watching some random videos in my YouTube home. I came across an American girl called Lauren Brodauf where she dances all her favourites' songs of every decade, starting from 1960 until 2010.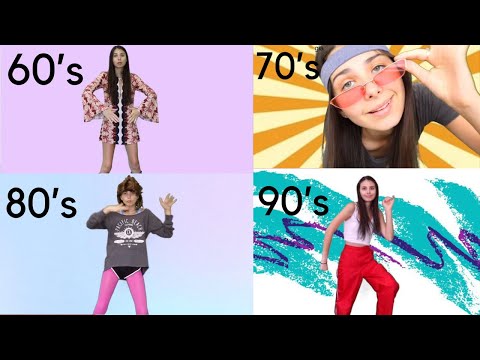 And that is when the idea hit: why don't I list MY favourite songs? For technical reasons I'll tell you just one favourite song for each decade, but obviously I'll make honourable mentions, cause come on, it's impossible to choose just one. Ah and in case you didn't already understand, you won't be see dances and colourful outfits as in Lauren's video. What a pity...
60's
The Velvet underground & Nico – Sunday Morning
Let's start with a song that to be honest I recently discovered. It's from the first album ever recorder by
The Velvet Underground
(American band) with the German singer
Nico
, March
1967
(close to my birthday, 10 points more). With the most iconic banana cover, drawn by
Andy Warhol
, it's surely one of the albums, which
influenced the most the genre rock
, between sub-genres like punk and new wave. And moreover it introduced for the first time lyrics about drugs and lives on the edge. On the English magazine The Times, it's included in the
top 15 better albums of all times
.
I could go on and on listing all the recognitions that this album has
... I think you get the point.
When I read about all these beautiful things I listened to it and I finally understood why it was such a success. In this article, I've chosen Sunday Morning as my favourite 60's song. It talks about the feeling of a Sunday morning, after going crazy the night before. This song gives me the idea of a bright sunrise, when you haven't slept in 24h and the silence of Sunday morning already gives you the weekend nostalgia. A lullaby, which makes me, feel good with what I have around me.
Honourable mention

The Beatles – Here Comes the Sun
Cream – Sunshine of your love
The Beach Boys – Good vibrations
70's
Elton John – Honky Cat
And after a moment of poetry, here come the 70's. Not my favourite ones but beautiful in their own way. No doubt here: I choose Honky Cat by Elton John (1972). After seeing the musical centred on his life,
Rocketman
, it has been stuck in my head. When I sing I imagine a scene similar to the one in the movie, where Elton lets everybody see his vices. Just this time I'm the protagonist. This is actually one of those songs, which makes you feel like the main character of a movie, while you dance on the street. The lyric is about
wanting to change
, to go away from the closed minded and small village, becoming free to
express themselves at maximum
.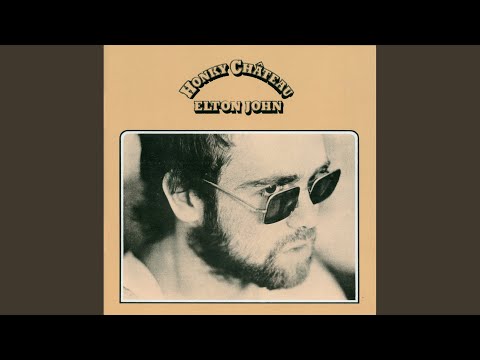 Honourable mention

The Cure – Boys Don't Cry
Talking Heads – Psyco Killer
Iggy Pop- The Passenger
80's
Stevie Nicks – Edge of Seventeen
Now we move on to the most colourful decade and pop of this list. I'm discovering what the 80's have been mostly through
Stranger Things
. I have a lot of songs in mind when I think about those glorious fluo leg warmers I'll never get to wear. The one that I like the most is Edge of Seventeen by Stevie Nicks. I discovered it watching School of Rock and since I was I child, it made me feel like I was singing on a stage
JUST LIKE A WHITE WINGED DOOOOVEEE
. Yes, I invent scenarios in my head while listening to music, but who doesn't?
You'll feel the same
with its iconic guitar riff and Stevie's powerful voice.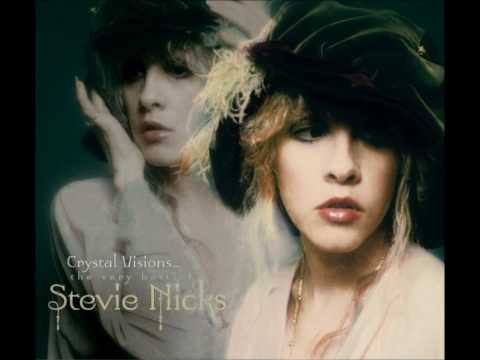 Honourable mention

The Clash – Rock the Casbah
New Order – Blue Monday
Orchestral Manoeuvres in the Dark – Enola Gay
90's
Blur – Girls and Boys
Here we are! My favourite decade. I love the skater style and everything else about the 90's. I could choose between various songs but I had to put one by Blur. So in case you were about to ask: better
Blur or Oasis
, I won't let you even finish, I'll just start screaming the lyrics from Boys and Girls. This has been
one of my favourite songs since I was a little kid
: the chaotic vide where the green screen makes you almost lose your mind, the base part and the refrain hit me differently, to the point that I'm singing it today. I understood not so long ago the meaning behind it: exaggerating and being sexually free, after Damon Albarn (the singer) came back from a holiday in Spain.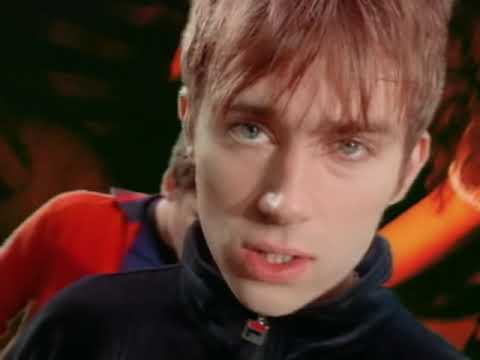 Honourable mention

Blur – Charmless Man
De La Soul – My, Myself & I
The Pharcyde – Passin' Me By
2000's
Daft Punk – Digital Love
2000 is finally here. New millennium, new style and new music too. The only decade I've lived. The song I associate to these years is Digital Love by Daft Punk. I've discovered it also when I was in the car with my parents. I remember clearly of the first time I heard it: 8 years old, more or less. I was looking out the window and just seeing the Pianura Padana's fog, we were probably going to my grandma's. This song was playing and, since I had looked up the meaning some days before, I start crying. Not desperately, more like when you feel emotional. My parents try to make me feel better, even if they didn't understand what was going on. I didn't even know why exactly. The lyrics talks about this guy who dances with the girl he loves in his dreams. However he can't remember her. I don't know, I thought it was so sad.
I was already poetic and romantically sensitive at 8.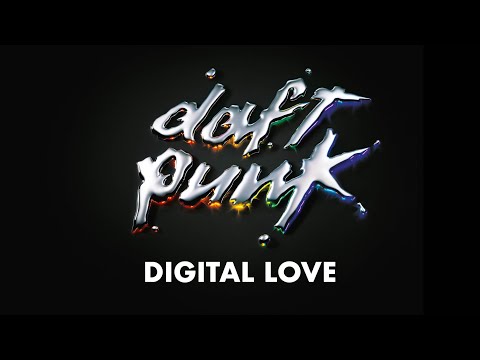 Honourable mention

Vampire Weekenf – A-Punk
DARE – Gorillaz
OutKast – Hey Ya!
2010'a
Cosmo – L'ultima festa
That's my sh*t right there
! This time I can really do a good analysis of the genre I've fully lived. Between a lot of genres I've listened to and the thousands of songs that went stuck in my head, this will be the most beautiful but
most difficult part
. I have an endless list and choosing isn't easy. However I can say with confidence that one of my favourite ones is L'ultima festa by Cosmo. I've had the opportunity to hear it live and let me tell you, if you play this song while we're together,
good luck
. I could dance, cry, get crazy or whatever. This song makes me feel so many thigs that I can barely describe it.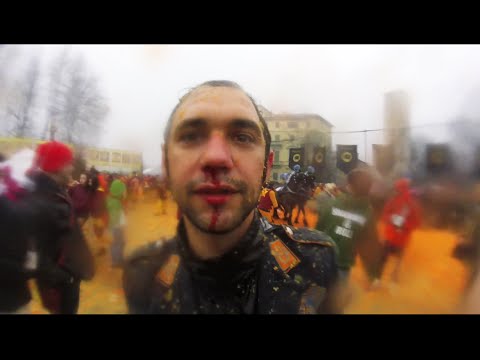 Honorable mention

Coez ft. Gemello – Taciturnal
Time Impala - Why Won't They Talk to Me?
Calvin Harris – Slide ft. Frank Ocean 6 Migos
This was my playlist of more or less 6 decades. Wow. Of course these are just a few of my favourite songs, especially in the 2010's. From what you may have understood, it wasn't an easy choice. Write to me at [email protected]. Telling me what your favourite songs are! Bye guys, se yaaa!

Illustrations by Gabriela