I have always loved Sherlock Holmes.

I fell in love with him and his intelligence thanks to the BBC tv series starring Benedict Cumberbatch. As a proud Ravenclaw I feel very drawn to him and every time I re-watch the series I start trying to solve mysteries and deduce the people around me.

So you can imagine how excited I was when I discovered Enola Holmes, Sherlock's younger sister, who's around my age.

Even though she isn't canon (the books about her were written by Nancy Springer around 2008, meanwhile Sherlock Holmes was written in the 1800s by Sir Arthur Conan Doyle) the trailer for a film about her, combined with the presence of Millie Bobby Brown, awakened my Holmes passion.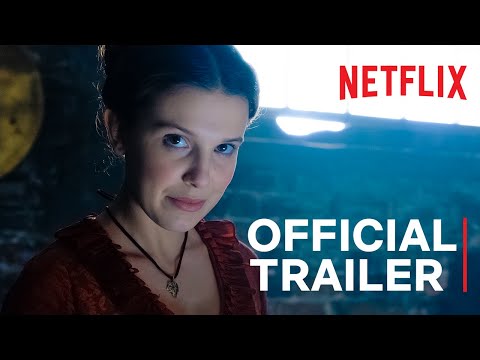 I watched the movie two times, then I immediately turned to the Internet and bought the six books with my trusty e-reader.

I was so obsessed that I finished them in a bit more than two weeks. Some of them are pretty short, but still, I loved them so much that I couldn't get enough!

They follow the adventures of Enola Holmes, Sherlock's younger sister. A very important thing to notice is that her name backwards spells "alone". So she seems already doomed to a lonely existence.

The morning of her fourteenth birthday (the sixteenth in the movie) her mother disappears and when she encounters her brothers for the first time after ten years (yes, the oldest Holmes brother is called Mycroft, even though not many people know about him) they decide to send her to a boarding school.
She is very scared (and rightfully so, since boarding schools in the 1800s weren't really welcoming and kind) so she runs away, first taking a lot of money she got thanks to some ciphers her mother left her.

She then goes London and encounters a mystery (I won't spoil it, don't worry). She wanted to find her mom, but she gets distracted by somebody that needs her help.

But the best part comes after the first book! (and the movie, which follows the first book). She becomes a master of disguise, living in London and trying not to get caught by her brothers.

She also found her life's calling, which is to find missing people.

So she starts working using a strategy, because, of course, she can't just walk up to people and tell them she's here to find their missing loved ones! She's merely fourteen and, even worse, she's a woman! (I'll remind you that the story is set in the 1800s).
So we follow this
extremely intelligent
,
brave
and
kind
girl, while she
solves mysteries
and
escapes from her brothers
, trying to keep her
freedom
.
My favourite book
is the fourth one:
The Case of the Peculiar Pink Fan
. But I suggest you
start from the first one!
Well, no,
watch the movie first!
So this is all folks!
Now go
,
my friends
,
go into 1800s London
,
and follow the adventures of Enola Holmes!

Illustrations by Andrea