Do you love Disney?
Are you older than 13?
Do you want to feel part of the Disneyland magic
when you go to the park? (Well, when they'll re-open, of course)
If you said yes,
this is the article for you!
So,
people over the age of 13 can't wear Disney costumes at Disneyland
(
this article
explains why). So fans created a way to
follow the rules
, but also
looking fabulous and Disney-ish
when you go to the parks and, why not, also wherever you want!
This technique is called Disney bounding and it consists in channelling a Disney character (well, actually, whatever character, but in that case it wouldn't be called Disney bounding) by using your own clothes.

You could also add some Disney accessories, like a purse you bought at the Disney store, to reinforce the theme of your outfit.
The steps
are really easy:
1- Choose the character
you want to Disney bound as.
2- Figure out their colour palette
; which is the colours they have in their outfit (
for example
, Ariel's would be green, purple and red).
3- Search for these colours in your closet
(and if you don't have them you could consider purchasing them).
4- Create an outfit
(play a bit with the silhouette and the pieces you have).
5- Accessorize!
Your character has a cool necklace? You can find one that's similar to it, or maybe search for the replica at the Disney store. Or maybe you could do like the girl in
this video
, who wore a serpent bracelet and belt instead of searching for a sceptre for Jafar.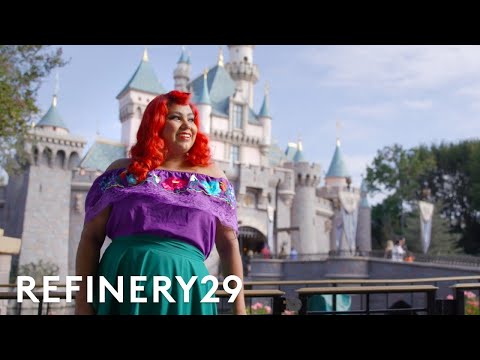 Don't forget to take some cool pictures!

So this is all folks! Now go have fun and remember; Disney bounding has no rules! (as long as you don't go to Disneyland in costume or naked).


Illustration by Asia Renna