Do you like style makeovers? Do you like house makeovers? But, most importantly, do you like seeing people with a terrible life getting better and becoming the best version of themselves, because it makes you feel like you could do it too?

Well, if you've answered yes to all of these questions, then Queer Eye is the tv series for you!

What? You don't know what Queer Eye is? Where have you been living this whole time?!

Okay, okay, I'll tell you. There are five gay guys, the Fab 5, who go to a person's house and help them get their life together in every single aspect. These people usually have a pretty bad life and they get nominated for the show by their friends or family members who are concerned with their situation.

Then the Fab 5 come in and help this person get up and start living again in one week, usually right before a big event, live a wedding or the re-branding of their business.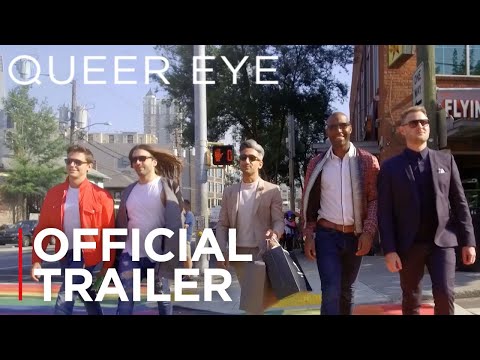 We got
Antoni
, the
food expert
, who'll teach the person how to cook something, in order to become more independent.
Then there's
Tan
, the
fashion expert
, who'll help them conquer their fashion fears and discover their true beauty.
We have
Karamo
, the
culture expert
, that will help the person recover from trauma and letting go of negative thoughts and feelings.
We got
Jonathan
, the
hair
expert
, who'll help the person find new hairstyles they'll feel comfortable in.
And then, last but not least, there's
Bobby
, the
interior
design
expert
, who'll make over the space the person lives in, to make it feel better, because, as I said
here
, being surrounded by things you love helps you achieve happiness.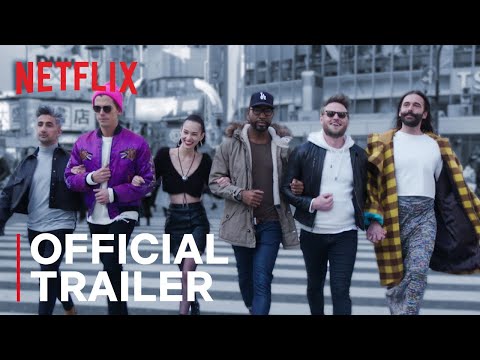 Even things as simple as an haircut can help you feel better with yourself, so you better not think that this is all superficial stuff.

Do you remember how good you feel when you get a dress that fits you perfectly or a new haircut? You feel like a brand new person! And, sometimes, a haircut is the place you should start from if you want to better your life.

And the Fab 5 are all so funny! They're so extra and cool and they make you instantly feel welcomed. They have such great energy. Prepare to laugh, to cry and laugh while you're crying.

The fifth season has been out on Netflix for some time, so you can find five fabulous seasons to binge during this summer and make you feel like you can do everything!

Picture by Nina Ferrari