If you know me at all, you know that I looove YouTube, and lately I've been really into watching little snippets of talk shows. And there are so many!

If you don't know, a talk show is a tv show with an host that talks and plays games with various celebrities (usually one or two per episode, but it can change for every show), and a live audience.

I still can't pick my favourite, but here are the ones I watch the most: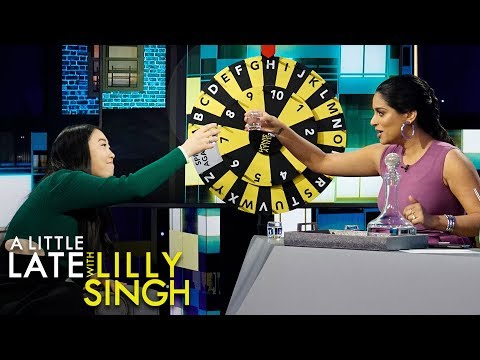 A Little Late With Lilly Singh:

I absolutely love her! She's been on YouTube with her own channel for many years, doing comedy and all sort of relatable sketches and I was already following her when she announced she was getting a talk show. She meets and talks with so many celebrities and does really fun games!

My favourite segment is "shot caller" where Lilly and her guests spin a wheel with a letter and a number. They have two options: send a text the show's writers created to the person in their phone whose name starts with that letter, but in the order that the number gives them (so if they end up on F 5, they'll have to text the fifth person that starts with F in their phone), or drink a shot. It's so cool, also because the texts are always really crazy!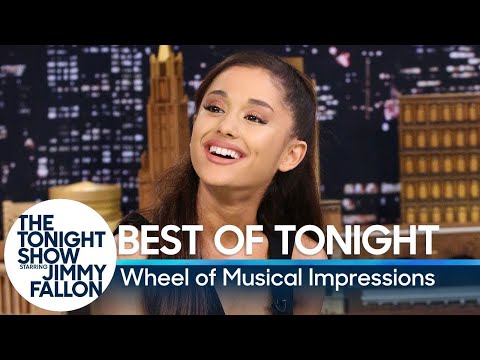 The Tonight Show Starring Jimmy Fallon:
This is pretty basic, but it's still a really good show! The host is Jimmy Fallon and I especially love when he has
singers
as guests, because they do many really funny challenges and the music is so good! Also, sometimes they full on perform their latest songs!
The Ellen Show:
I feel like this is the most known out of all of these. The host is Ellen DeGeneres and she loves
dancing and pranking her guests
. She also does some really kind things, one time, for example, she donated money to an organization called Nest of Love, for women's empowerment,
with none other than Kylie and Kris Jenner!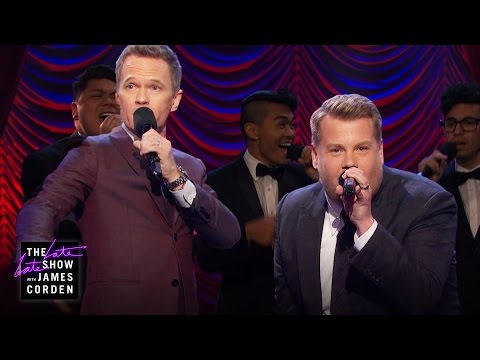 The Late Late Show with James Corden:

This one is the musicalest of them all (is that even a word?)! I must admit that I've never watched clips of this show other than the musical battle ones. Basically, a singer interrupts a monologue about music that James is doing, saying that he's wrong and challenging him to a musical battle. Thing get heated when he tells them that he can't, because his acappella support group, The Filharmonics, isn't there. But then, with the swish of a curtain, they reveal that they were there the whole time!

So James has no choice but to accept the challenge. And, talking about accepting challenges, he even battled Neil Patrick Harris, who played Barney Stinson in How I Met Your Mother (please understand my reference). Do you want to know how the battles end? Well, you'll have to see for yourself!
The Graham Norton Show:

Last but not least, we have The Graham Norton Show! It's really nice and perfect for those night where you just want to stay up until dawn and watch something relaxing to keep you company. This one is really special, because celebrities seem to be more relaxed and chill and they go there not to brag about their new accomplishments or present their new project, but they actually just talk about silly stories, like Chris Hemsworth finding a snake in his house (gotta love Australia).

It's just really soothing, like a 3 a.m. chat with your best friend at a sleepover. I really recommend them all; they always cheer me up!