I know, I know. We're all still not over Tony Stark's death. And now we see Robert Downey Junior in a film that has nothing to do with superheroes. Well, I know it's rough, but Dolittle is the perfect film to move on, both for us and for Robert.

Let's start this article the same way the film starts; with a painted story. Well, this is not a painting, but I can tell you Dr Dolittle's story.
Once upon a time there was a doctor with a particular ability: he could talk to animals! That's right, he talked to animals and the animals understood him! One day he met the best explorer in the world. Her name was Lily and they fell in love instantly. They created a family with all the animals they saved together. One day Lily went on a trip, but this time without her husband; she wanted him to take care of their animals. She died in a storm, but before falling in the ocean she trust her ring to her parrot, who brought it to her husband. It was the only thing left of her. Deeply hurt, John Dolittle closed his clinic, keeping the animals he had saved, that then started asking themselves who would have saved him.

The answer came after some years, with a little boy who loves animals despite living in a family of hunters and a little girl coming on behalf of the queen of England, who's ill and needs Dr Dolittle's help. He doesn't really want to help her at first, saying that he doesn't cure humans anymore. He is then convinced by his really determined parrot. They then go on a spectacular journey, featuring the already mentioned parrot, a gorilla with anxiety problems and a Linus' blanket, an always cold polar bear, a crazy squirrel and more.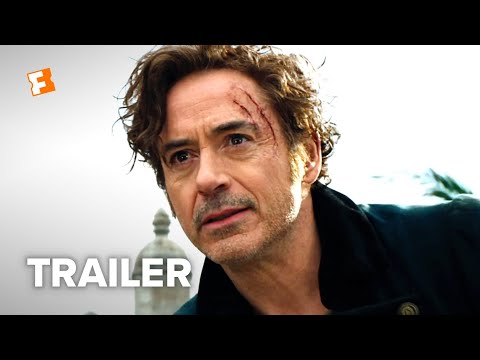 Overall the film tells a wholesome story about never giving up and healing, both physically and emotionally. Everything accompanied by talking animals! And a crazy voicing cast, featuring people such as Selena Gomez, Tom Holland and even John Cena!

And don't get me started on the gorgeous costumes or the fabulous cinematography and cgi work.

If you want to get your heart warmed and your faith in humanity restored I highly recommend you go to the cinema and watch Dolittle!

You can thank me later.