It's almost Christmas! The most wonderful time of the year! And, as it happens with every monetizable season (all of them), YouTube is creating new videos to get in the mood.

But for Christmas it's even better. We don't get just two videos per week. But one video EVERY DAY! That's right, one video every day, from the 1st to the 25th of December.

And that, my friend, is called Vlogmas, a fun format designed to keep you busy during December, and hype you for Christmas. Get ready to blast Christmas music and decorate your house while cookies bake in the oven.
But what is Vlogmas?

Well, firstable, Vlogmas is a composed word, made up by Vlog and Mas. Vlog is short for vlogging, which means video blogging. The vlog is a YouTube format, where youtubers show their everyday life, like going shopping, getting a coffee at Starbucks, or just running errands. But add the suffix 'Mas' (short for Christmas), and you get an holiday version of a vlog. Youtubers show themselves decorating their house, going Christmas shopping and wrapping presents.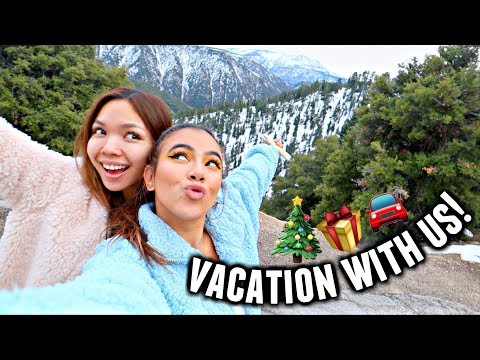 But be aware, Vlogmas isn't done by every youtuber. It's mostly a lifestyle youtubers thing, and mostly American (as everything seems to be, these days). Think Alisha Marie, Miss Remi Ashten and Adelaine Morin. These are some of the best Vlogmas vloggers (in my opinion).
Last year they even organized a Vlogmas trip to Big Bear in California. They all live in Los Angeles, which isn't really a winter wonderland. But Big Bear is! It's a skiing location near LA where you can find snow and a beautiful Christmas atmosphere. The most famous Vlogmas girls (who are all friends) had a three-day vacation there, filled with Christmas activities, like a Gingerbread house contest and a Secret Santa gift exchange.

There are rumors of them doing it again, and I just can't wait!

So, you want to hop on the Vlogmas train with us? Come on, you're already a week late!