I personally feel like a better person just staying here with these people and after being here for a week I respect them so much it really hurts to be leaving this place. I don't know why I am saying this, maybe because I truly believe that people think that when we say they're determined and they would give their everything we are "just saying it". But seeing it is different.

This afternoon we stayed in the plenary room for almost 5 hours to discuss and vote the Declaration of SMILE, the demands for our future, and when it was approved by everyone I literally had goosebumps and tears in my eyes.

And you can hear it all in this episode.

Enjoy!
Vous devriez savoir qu'ici, au Smuld For Future , il est possible de participer à différents types de forums de discussion où différents sujets sont abordés. Aujourd'hui, nous avons décidé de reproduire l'un de ces forums à notre manière. Nous avons documenté le rôle des multinationales et discuté de leur influence dans le changement climatique.
8th of August

Good morning! Today is the fourth day of SMILE for Future. This morning there were Open Forums with various topics and some of us split up a bit.

This event is coming to an end and we were wondering what leave with when we leave. For example, I really got the confirmation that teens are determined to put an end to climate change and they are willing to do everything they can for that.

So what we bring home is some things such as how to convince even the more skeptical people about the importance of this issue. So how do you do that?
We're at the end of the second day of the SMILE for Future event, this is so sad Alexa play Despacito.

Anyways! In our last episode, we talked about veganism because it seems to be like a hot topic here! And to do that we got help from a friend, Andreas! He told us how being vegan works etc... is being vegan actually good for the environment?
Vous avez jamais penseé combien c'est important internet pour sauver planet? Stanislao un garcon qui nous avons connu aujordhui ici au Smile For Future nous a parlè de sa application qui permet de mettre an communication touts Les partecipants de Fridays est les informer sur touts les nouvelles.
7th of August

We're into the second day of the SMILE for Future event in Lausanne, Switzerland and this morning there was a Plenary assembly trying to discuss various points of the Statement of the Fridays for Future movement.

It was really serious and it's amazing to see young people like us discussing such "adult" topics. I mean, I kinda felt like I was witnessing the writing of the Italian Constitution.

The values and principles of the movement were presented and we managed to stop two guys from the Italian Fridays for Future, Nicolas and Vincenzo, who tried to explain to us a bit of what was happening.
Fellas it's the end of the second day of the SMILE for Future event! Today we attended a Forum about capitalism and ways to find solutions. We actually never understood what capitalism is and what it has to do with the climate, but since it's popping up quite a lot in the Forums we will have to break it sooner or later.

But in the episode of tonight, we invited some of our friends who are Russian and since we know what the Russian situation is for protests we decided to ask them about it. Turns out the situation is not as tragic as it seems. Did you know that minors can't organize protests?
Salut les gars, nous commençons aujourd'hui à connaître le "climat" de cet événement ... nous avons écouté beaucoups de débats, mais nous venons de commencer, car il reste encore nombreux de choses à discuter...
6th of August

Today is the second day of SMILE for Future, the gathering of all the teens who took part in the Fridays for Future movement.
This morning we participated in the Open Forum, a moment where everyone is divided into groups with different topics such as renewable energies, social justice, transportation...

Btw, we will be live from Lausanne every day at these times!
- 11:00
- 14:00
- 18:00

So, see you at 14!
5th of August

Hey guys! We finally reached Lausanne after a never-ending train trip (we don't want to pollute).
Today it was the first day of the SMILE for Future, we were all a bit confused because we arrived when the event had already started. But when we finally got the hang of it, we understood it wasn't your usual teen meeting.
It kinda looks like this.
It's crazy. There are like hundreds of people our age, all with one specific goal in mind: to help save this planet. We had never seen anything like this, you would expect teens to not be this prepared, having to manage such a big event all on their own. And yet here they are, organized af, discussing topics like climate justice, nuclear energy, local farming like they were born for it.
And you will never believe it, one of these young activists present at the SMILE is Greta Thunberg. Yes, she's here with all of us, because no matter how popular she's these days, she won't let go of what she really wants to do: being an activist for the planet alongside people of her same age.

We made a short episode with our impressions from the first day! Here it is!
The Fridays for Future movements are taking another step! Teens from 37 countries in Europe will meet in Lausanne, Switzerland for SMILE! It's basically a big gathering of people, teenagers mostly, to discuss climate, how to prevent climate changes and to find new solutions to save our planet!

It goes from the 5th to the 9th, and the schedule is filled with meetings to change things! And it is all held by teens like us! We can't wait.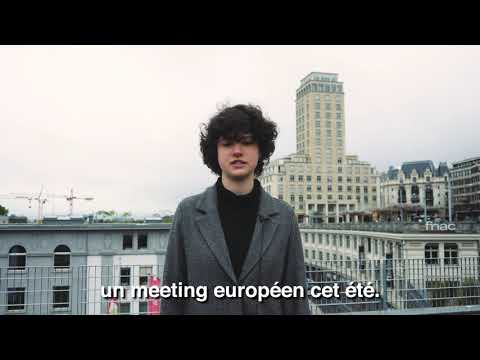 Yes, we have been invited
too to be one of the media partners for the event, so we will tell you everything that will happen! As of now, there are over 400 participants and we also know that on the
9th of August
, so the last day of SMILE, there will be a
huge strike
, because it will be a Friday!
If you want to know more about SMILE, here's their
website
!
So if you want to know what will happen there, just follow us on
radioimmaginaria.com
! Stay tuned!