A couple of months ago my maternal grandma decided it was time for me to learn the ancient art of knitting. My reaction was like: thank you, but no thank you, learning an activity that's all about patience and precision? Nah. But she seemed so sad that in the end I gave in and I let her teach me how to knit a little.

But it doesn't end here, cause after some time I read an article talking about the benefits of this repetitive action. It helps with stress and anxiety, so I didn't waste any time; I put on my comfy slippers, put on glasses on the tip of my nose, ready to become the perfect granny to free myself from some anxiety.

To be honest what was stopping me from trying to knit was precisely this stereotype that sewing was a hobby for grannies and not at all for dynamic girls like me.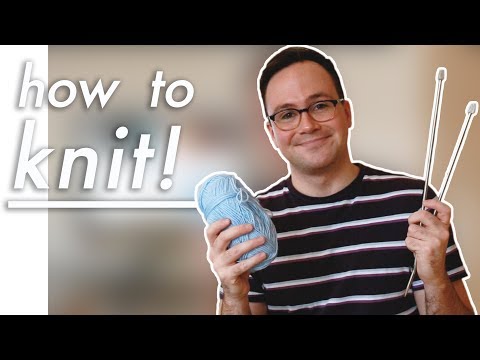 Admitting I was wrong
Some time ago I read that a famous Olympic swimmer started knitting after his competitions. Very weird, with all the things he could have done, he actually chose knitting?

I had to admit I was wrong, because I found it is actually beneficial and it helps to stop and rest. Also, it doesn't have to become a new commitment or obligation, for example I knit in empty moments: while I wait for a message or for the countdown to go back playing LOL after I've been killed, etc.

It's not only what you can create, cause, let's be honest, at a base level you can only create messes of yarn that don't even try to resemble gloves or hats. What I find cool is the metallic noise made by the two knitting needles rubbing together, it's so relaxing and I think it should be made into an ASMR.

I really recommend it, and if you don't have a grandma that can teach you, there's no problem: on YouTube you can find so many tutorials for beginners!