Do you love Christmas? Do you think Christmas movies should be longer
, so that you can savor the Christmas spirit they bring you for longer? Well, if you answered yes, then this is the article for you!
Hello nerdy and non-nerdy friends! My name is Sofia and I looove Christmas. What I love most about it, other than gifts and food, is films. You know, those classic Hallmark Channel ones where a busy woman who lives in a big city and hates Christmas is forced to move to the country for the holidays and there she learns to slow down and appreciate nature and the Christmas spirit. And then she falls in love. Of course.
Well, as much as I like these movies, sometimes I wish for two things: that they had a different plot and they were longer. That's when I discovered Dash & Lily; a Christmas tv series on Netflix.

It all starts with a red notebook. Dash; a pretty pretentious guy finds this notebook in his favourite book shop. In it he finds a message from a mysterious girl who sends him on a kind of scavenger hunt to find another message using books from the shop and Christmas songs. Then, she tells him, or, well, writes to him, to write a message in the notebook.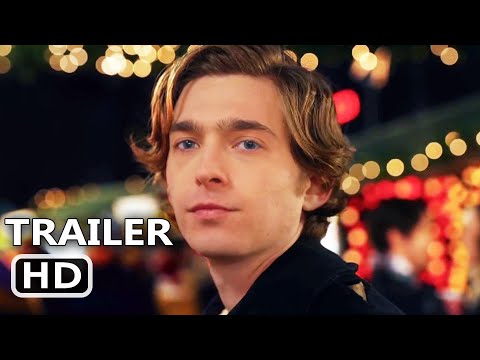 So this amazing friendship starts and
they're so cute together
, they write to each other and we see both their POVs. And, of course, they start falling in love (it's not a spoiler, you can literally tell from the trailer and Lily does write the first message with the intention of finding someone to love)
So, why should you watch this series? Well, because it is
the cutest, most Christmassy and sweetest tv series ever
. Christmas is almost here, so you might finish it before that. Don't worry,
the episodes are really short
and when you'll start it I guarantee you'll want to keep watching it forever.
I'll remind you that this tv series is called "Dash & Lily" and you can find it on Netflix. I really hope you'll watch it. In the meantime, happy holidays!
Byeee.