Hello nerdy and non-nerdy friends!

It's Sofia, your friendly neighbourhood superheroes lover. Last week I talked about the Teen Titans and I told you I found a new tv series about this team of superheroes which I think is worthy of continuing the Teen Titans legacy. So, let's talk about "Titans"!

This tv series is pretty dark and its story is a bit different from the cartoon I loved. (If you want to know its story, click here).
Titans, the tv series
The story starts with Rachel Roth, a young girl that has been having some problems. There's something dark inside her, some kind of demonic power. She gets a vision telling her to search for Dick Grayson, a Detroit cop, who's secretly Robin. He left home and Batman because of a 'disagreement' and he's going around the city fighting criminals.

At the same time a woman with green eyes named Kori wakes up next to some people who try to kill her. She remembers nothing about her past. Rachel and Dick will start a journey to get Rachel to safety and they'll meet Kori and a green-haired guy named Garfield.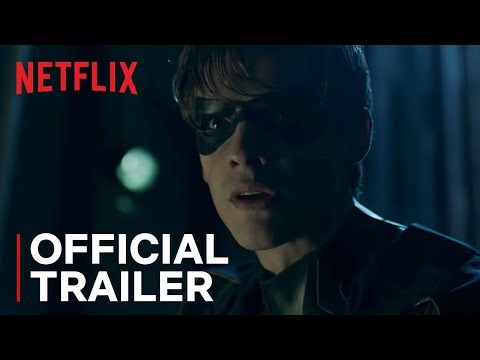 Will you like it?
Does all of this ring a bell? If it does, then you'll definitely enjoy this tv series. And if you think the plot seems cool, well, why not give it a go?

This tv series is pretty dark, like many things DC comics makes, so if you're into this kind of stuff, head to Netflix to watch "Titans"! You won't regret it!

Byeee.